Transport systems for granary hangars
Optimal solution for grain storage

«ERIDON BUD» offers services of projection and construction of granaries
And equipment supply for modernizing a construction entity. Your own granary allows to control the process of grain preservation, adhere to the necessary conditions of preserving grain in granary and increase marketability,

in other words, to sell grain at any convenient time for you.
Carrying about your business, «ERIDON BUD» supplies with modern JEMA Agro conveyor units.

«ERIDON BUD» cares about your business
The «ERIDON BUD» company supplies with:

- JEMA transportation systems for grain;

- JEMA belt-type conveyors, drag-type conveyors, chain conveyors and bucket elevators.

«ERIDON BUD» experts will deliver and set up all necessary equipment for grain storage taking into consideration the objectives of your unit.

Our turn-key hangars are completed with special equipment for grain storage:
- ventilation systems;

- grain temperature detector systems and humidity control systems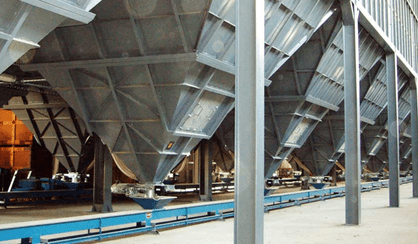 JEMA Agro transportation systems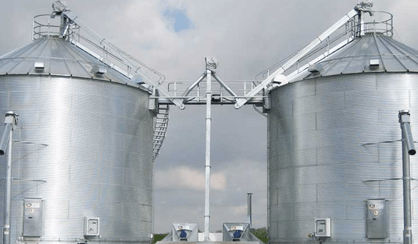 JEMA Agro conveyors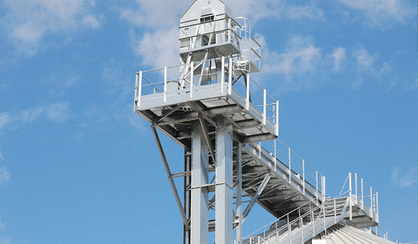 JEMA Agro bucket elevators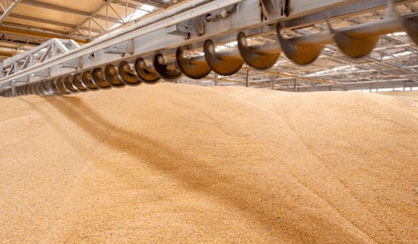 Transportation systems
Choosing JEMA Agro transportation systems, you get:

Reliable equipment
Compliance with European standards

Quick payback
Productivity of equipment allows to get the maximal income in short terms

А wide array of choices
A wide range of JEMA Agro transportation systems can satisfy even the most demanding customers

Delivery
We deliver all necessary equipment to anywhere in Ukraine

Assemblage
We provide with a service package wich includes equipment selection, delivery and assemblage

Service
Our service backup guarantees exploitability of settled up equipment

Call me back
Construction of an elevator for grain storage
Popilnya village. Zhytomyr region
This is another video from our collection of implemented projects 2018. The length of the machine is 460 m, its power is 440m3 per hour and it can be moved so there's an ability to irrigate two fields in one irrigation cycle. In order to provide the machine with such convenience, the RDK engineers managed to create double sprinklers.

more projects
Do you have any questions?
Please leave your contact information and we will get back to you as soon as possible
Your message has been sent!
We will get back to you as soon as possible!